By R.L. Bynum
With Carolina basketball season less than a month away, the anticipation ramps up this week with the ACC Tipoff media gathering in Charlotte Tuesday and Wednesday and Late Night at the Smith Center on Friday night at 7:30.
It starts on Tuesday with the men's basketball portion of ACC Tipoff. Sophomore guard Caleb Love and junior center Armando Bacot will join first-year head coach Hubert Davis at the Charlotte Marriott City Center.
ACC Network Extra (ESPN3) will stream all press conferences. The three UNC representatives are scheduled to appear at 1:30 p.m.
The focus turns to women's basketball on Wednesday, with sophomore guard Deja Kelly and junior forward Malu Tshitenge joining third-year coach Courtney Banghart. Those three are scheduled to appear at 4 p.m.
The ACC Network will have extensive coverage Tuesday and Wednesday, starting with "Packer and Durham," with Mark Packer and Wes Durham, from 7–11 a.m. 
On Tuesday, Love and Bacot are scheduled to appear on that show at 10:30 a.m.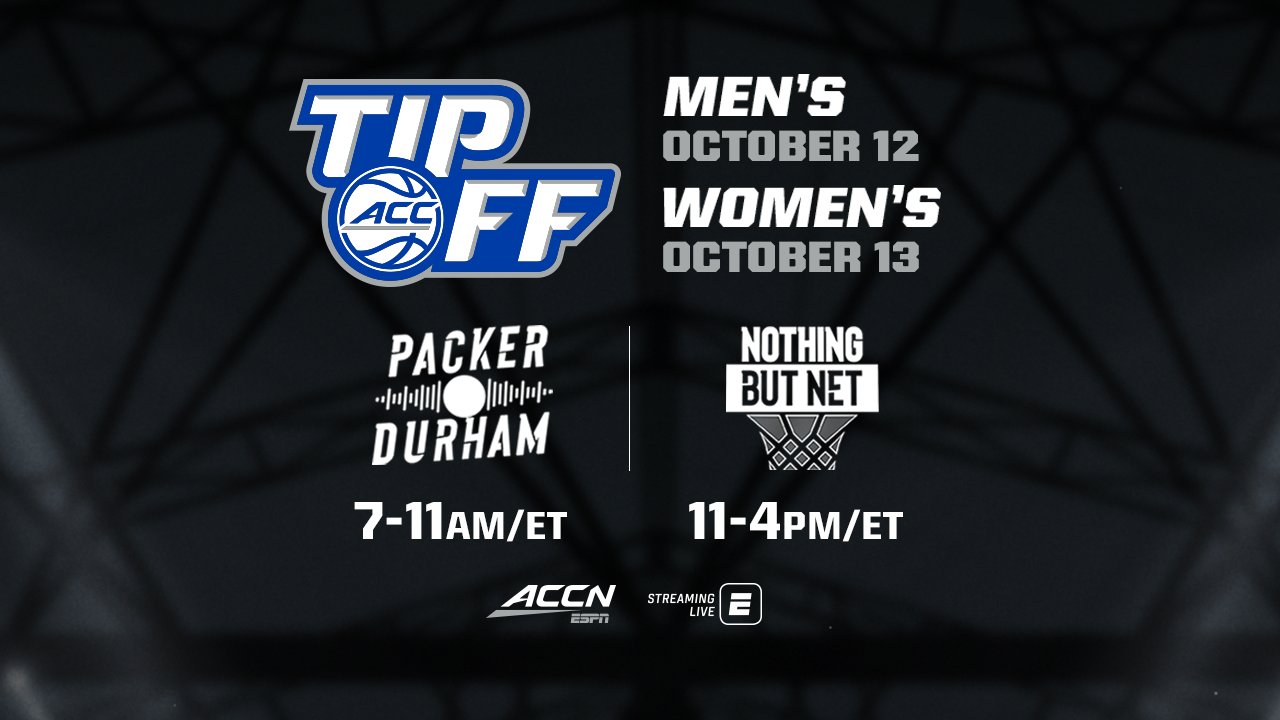 Following that show each day will be "Nothing But Net," with host Kelsey Riggs, from 11 a.m.–4 p.m. Working with Riggs will be Carlos Boozer and Dalen Cuff on Tuesday and Kelly Gramlich and Debbie Antonelli on Wednesday.
Depending on your view of dance skits and musical performances at previous Late Nights, there is either good news or bad news. That's because those have been tossed aside this year, with the festivities instead focused only on basketball.
Brian McLaughlin, an actor, comedian and Triad radio DJ better known as "B Daht," will be the emcee for Late Night, which returns for the first time since 2019. Hosted for many years by the late Stuart Scott, other hosts have been Kenny Smith, Bobby Fraser, Antawn Jamison and former CNN anchor Brooke Baldwin.
After introductions, the men's and women's teams will participate in a 3-point shooting contest.
Next will be a short scrimmage featuring Banghart's women's team, which has plenty of momentum after back-to-back highly ranked recruiting classes.
To finish off the evening, the men's teams will scrimmage.
Doors to the Smith Center open at 6 p.m. and admission is free. It will be streamed on ACC Network Extra (ESPN3).
Both UNC teams open on the season at home Tuesday, Nov. 9, with the women facing N.C. A&T (time TBA) and the men taking on Loyola of Maryland at 7 p.m. The men's team also has a home exhibition game on Nov. 5 against Elizabeth City State.