By R.L. Bynum
Even with the influx of talent on North Carolina's women's basketball roster, the ACC is still one of the toughest leagues in the country.
Evidence of that is the predicted order of finish as voted by a 57-member league Blue Ribbon Panel. It picks the Tar Heels to finish seventh in a league that placed five teams on the preseason AP Top 25, tied for the most of any conference.
Tar Heels freshman forward Teonni Key made panel's five-player newcomer watch list from the panel.
Voted as the ACC favorite is two-time reigning champion N.C. State, which is ranked No. 5 and got 50 first-place votes. Picked second is No. 6 Louisville (which got the other seven first-place votes), with No. 17 Georgia Tech third, No. 24 Virginia Tech fourth and No. 16 Florida State fifth.
Notre Dame is picked sixth, followed by UNC, Duke, Miami, Clemson, Boston College, Wake Forest, Syracuse, Pittsburgh and Virginia.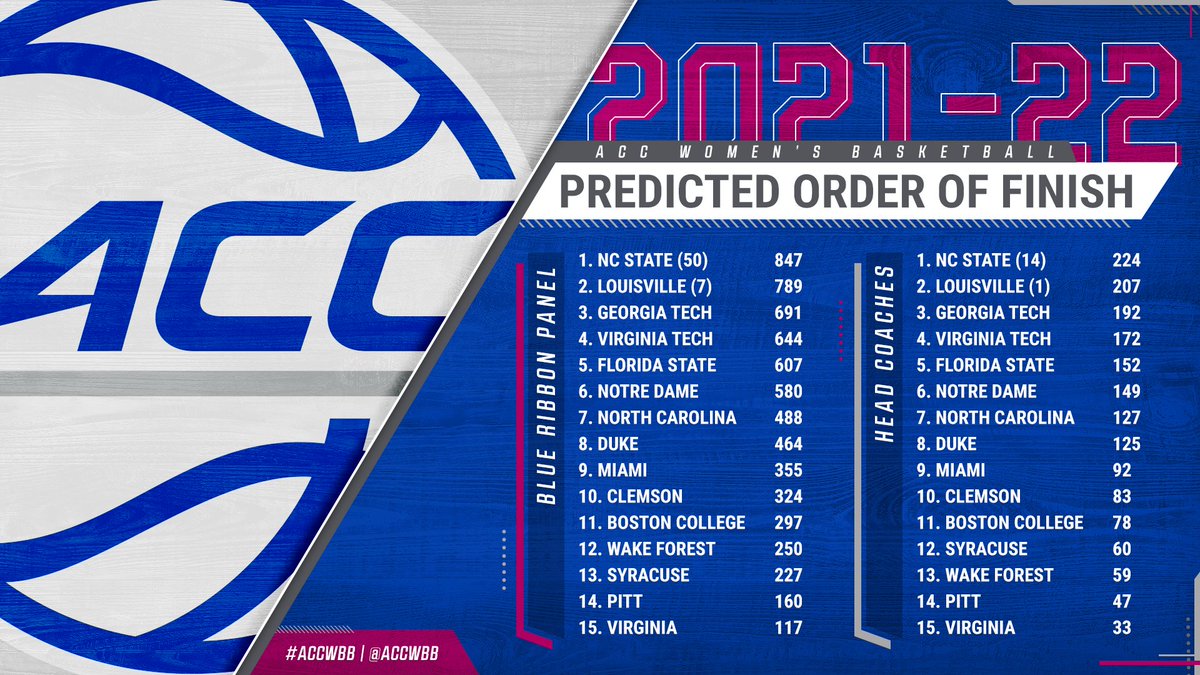 Wolfpack center Elissa Cunane is the preseason ACC player of the year.
UNC capped an up-and-down 13–11 season a year ago with an NCAA tournament berth but the Tar Heels have big goals for Coach Courtney Banghart's third season. A year ago, the Tar Heels were picked to finish fifth and finished eighth.
Carolina has a blend of experience, including two veteran guard transfers in Carlie Littlefield and Eva Hodgson, and talented youth. The Tar Heels boast the No. 2-ranked freshman class in the country, led by Key, and the No. 11-ranked sophomore class.
The Tar Heels open the season at 4:30 p.m. on Tuesday, Nov. 9, against reigning MEAC champion N.C. A&T before visiting Charlotte at 3:30 p.m. on Sunday, Nov. 14.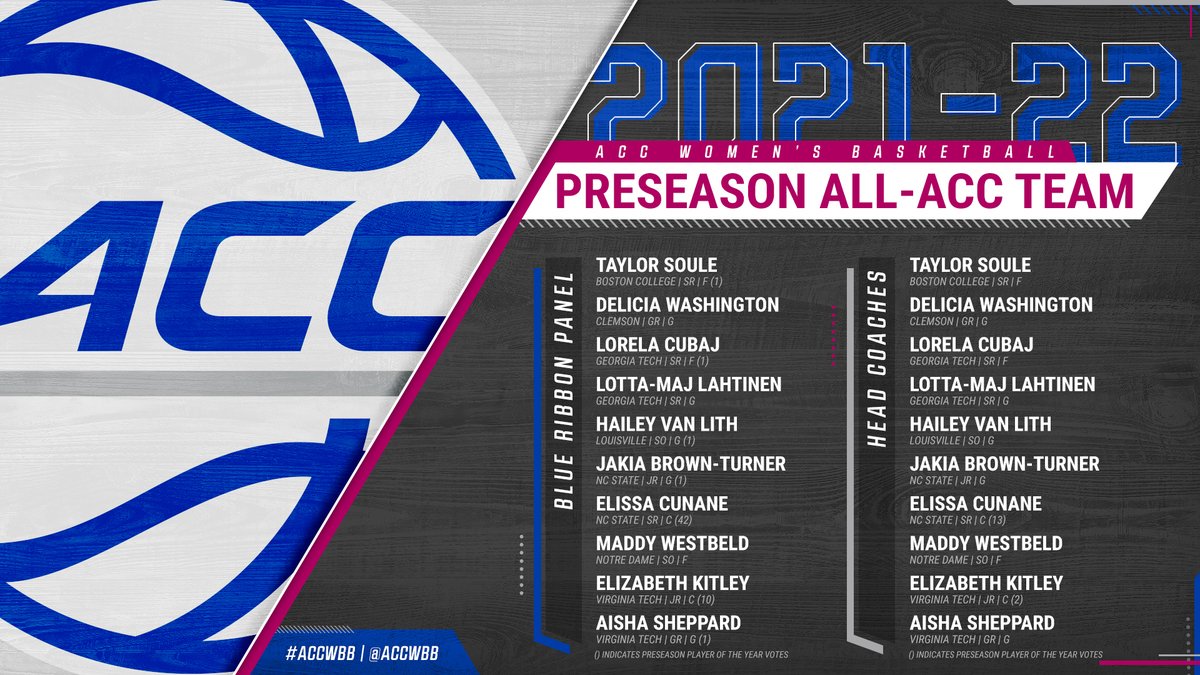 Photo courtesy of the ACC