By R.L. Bynum
The Boston Celtics signed Justin Jackson to a 10-day contract on Saturday.
Jackson, who has been playing with the Dallas Mavericks' G League affiliate, the Texas Legends, has played in 248 NBA games in his four-year career, including with Sacramento, Dallas, Oklahoma City and Milwaukee.
Jackson was on the bench for the Celtics' 114–107 home win Saturday over the New York Knicks but didn't play. Boston is at home on Monday night to meet Philadelphia (NBATV).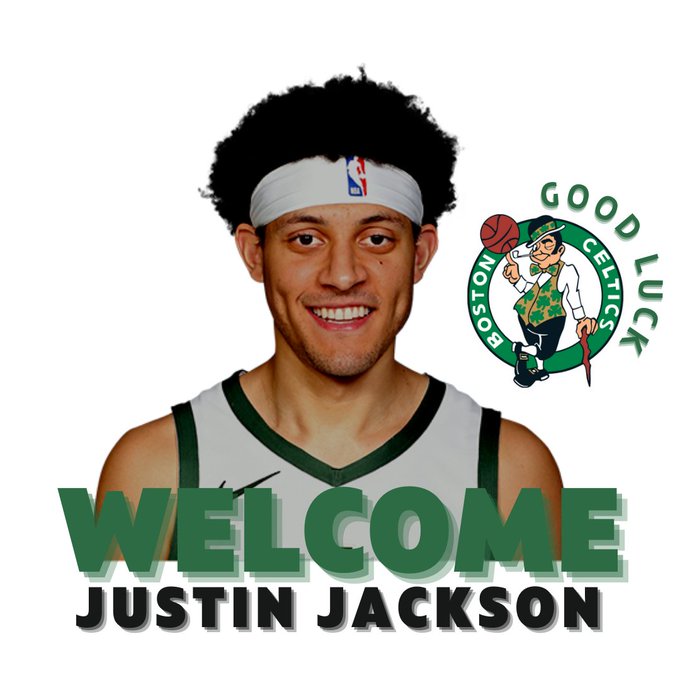 Boston made the move after it placed Al Horford, Grant Williams, Jabari Parker, Juancho Hernangomez and rookie Sam Hauser in the NBA's health-and-safety protocols.
Theo Pinson is with the Celtics' G League affiliate, the Maine Celtics.
Jackson was averaging 22.7 points and shooting 47.3% from the floor, 42.4% from 3-point range and 79.2% from the free-throw line in 10 games while averaging 2.9 assists for Texas. His scoring average is fifth in the league.
After being released last season on April 5 by Oklahoma City, Jackson signed with the Milwaukee Bucks and added an NBA title to the 2017 NCAA title he won with Carolina.
Jackson was the 15th overall pick of the Portland Trail Blazers in the 2017 NBA draft and was dealt on draft day to the Sacramento Kings. He scored a career-high 28 points with five 3-pointers on Jan. 5, 2019, for Sacramento in a 127–123 home loss to Golden State.
Late in his second season with the Kings, he was traded to the Dallas Mavericks, along with Zach Randolph, for Harrison Barnes.
After two seasons in Dallas, the Mavericks dealt him to Oklahoma City on Nov. 27 along with Trevor Ariza and a 2023 second-round pick.