By R.L. Bynum
After a satisfying victory over N.C. State in the ACC tournament, North Carolina will try to build on that momentum this week at the Lubbock Regional in Texas as the No. 3 seed in that region.
According to the NCAA tournament committee, UNC was one of the last four teams to make the field along with Alabama, Michigan and UC Santa Barbara. It's the Tar Heels' 19th NCAA appearance in the last 22 seasons and 34th in program history
The Tar Heels (27–25), who lost three consecutive games before that 9–6 win Friday in Charlotte over the Wolfpack, will meet No. 2-seed UCLA (35–18) in their first game on Friday at 7 p.m. on ESPN3 at Rip Griffin Park. No. 8-ranked and regional No. 1 seed Texas Tech (35–15) faces No. 4-seed Army (28–23) at noon Friday on ESPNU.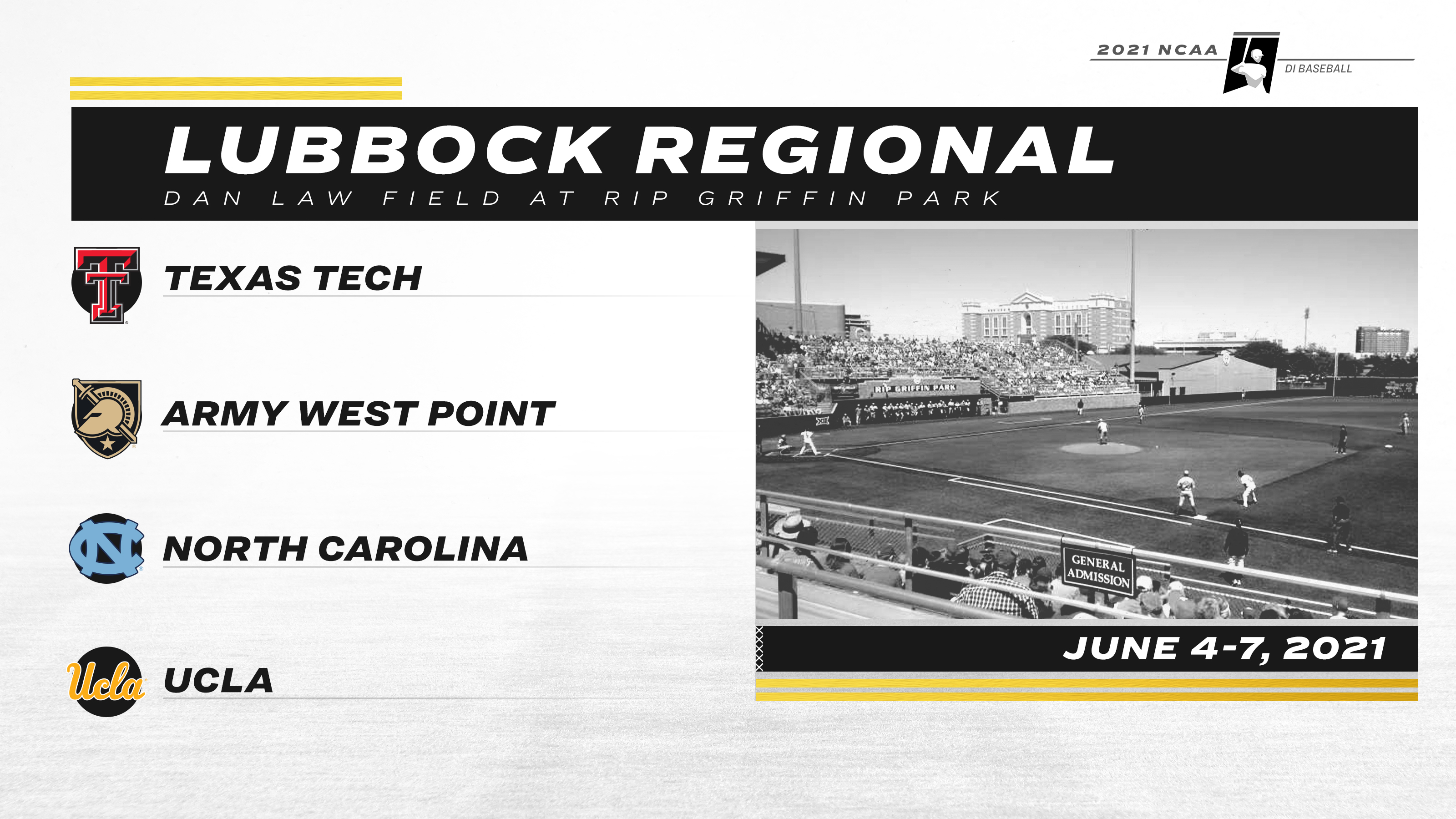 UNC and UCLA have split two NCAA tournament meetings but the Tar Heels are 8–5 against the Bruins.
The last NCAA meeting was when the Bruins eliminated UNC 4–1 in the 2013 College World Series. Carolina beat UCLA 8–5 in the 1993 Central 1 Regional in College Station, Texas.
---
What sports are on TV?
Get a daily rundown of the TV sports offerings, catered to Triangle viewers, at Triangle Sports TV Schedule. Unlike some newspaper listings, you won't see TBAs or choices of what game you might get. And you'll get a complete listing of local games. Bookmark it and check out the schedule every day: trianglesportstvschedule.wordpress.com
---
UNC lost its only NCAA meeting with Texas Tech 6–2 in the 1998 Atlantic 1 Regional in Coral Gables, Fla., and is 0–2 all time against the Red Raiders. They are regional hosts for the fifth consecutive tournament.
Carolina, one of eight ACC teams in the field, has never faced Army.
The Lubbock Regional is paired with the Stanford Regional, which includes North Dakota State, UC Irvine and Nevada. So, if UNC advances, it most likely will be headed farther west.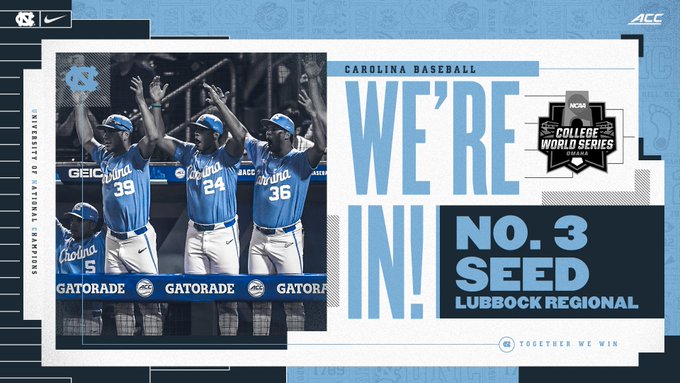 This is the four consecutive NCAA tournament appearance for UNC but the first time it hasn't been a regional host since playing in the Gainesville Regional in 2014. Carolina will try to advance to a Super Regional for the third consecutive tournament.
The Tar Heels last made the College World Series in 2018.
Carolina is the only ACC school to make the NCAA tournament that also played in the postseason in football and men's basketball.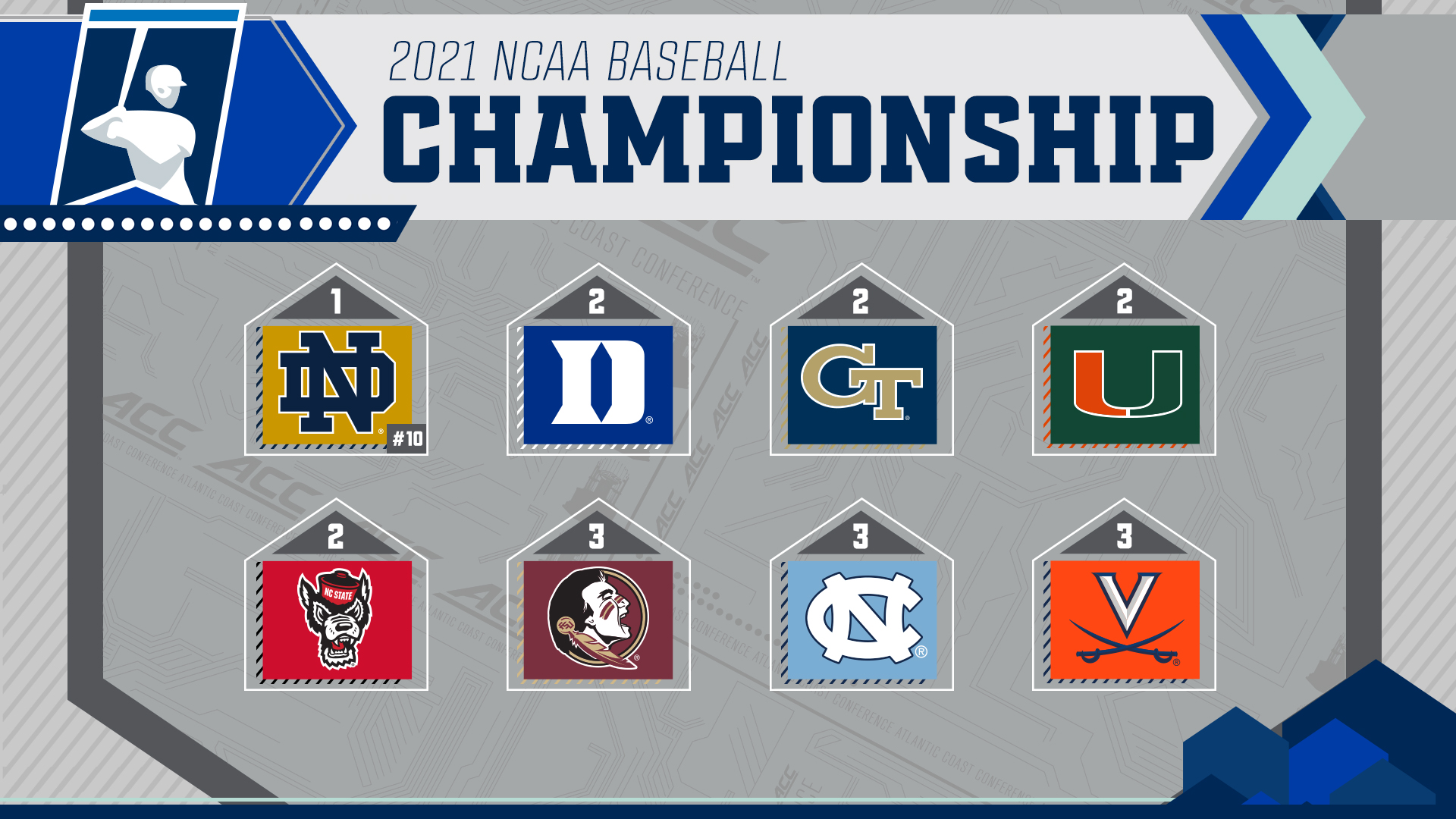 Ace pitcher Austin Love (9–4, 3.98 ERA), top photo, enters NCAA play riding a four-game win streak, including the Friday victory over N.C. State.
Angel Zarate leads the team with a .320 batting average. Caleb Roberts is hitting .263 with a team-leading 10 home runs. Roberts is tied with Danny Serretti, who has a .250 average and eight home runs, for the team lead with 36 RBI. Justice Thompson is hitting .312 with seven homers and nine RBI.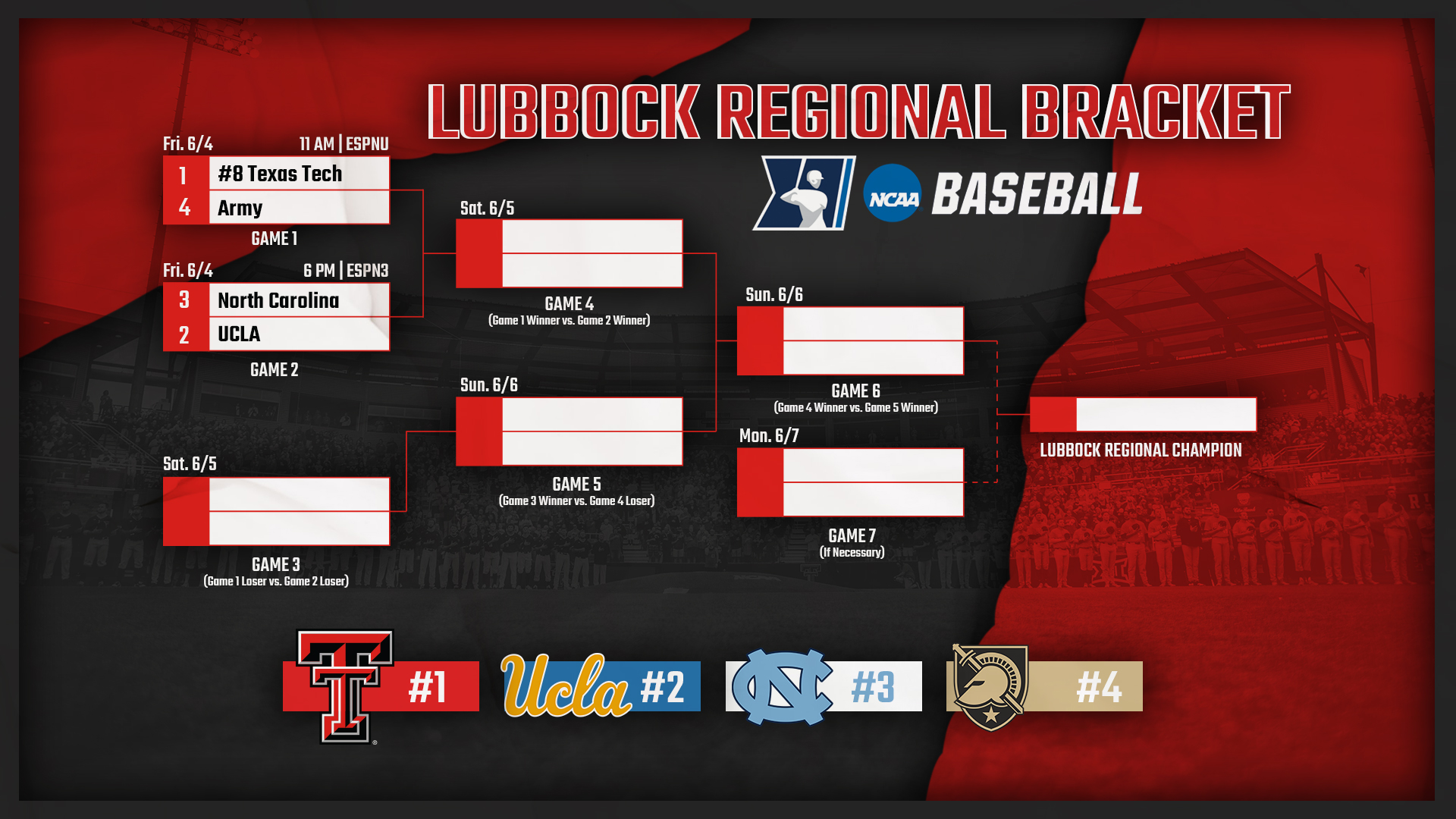 Lubbock Regional schedule
Friday
Game 1 — Texas Tech vs Army, noon, ESPNU
Game 2 — North Carolina vs UCLA, 7 p.m., ESPN3
Saturday
Game 3 — Loser Game 1 and Loser Game 2
Game 4 — Winner Game 1 and Winner Game 2
Sunday
Game 5 — Winner Game 3 vs Loser Game 4
Game 6 — Winner Game 5 vs Winner Game 4
Monday, June 7
Game 7 (if necessary) — same teams as in Game 6
NCAA tournament bracket
Photo courtesy of UNC Athletic Communications